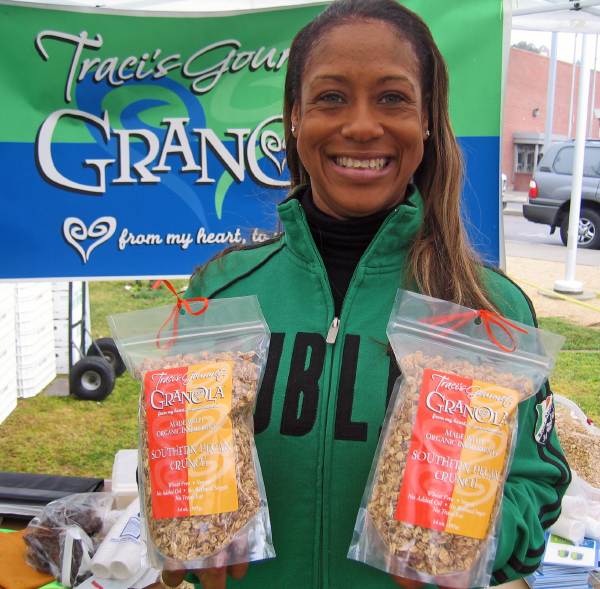 After months of eager anticipation, we finally got a chance to taste the new flavor of Traci's Gourmet Granola: Southern Pecan Crunch. I've been a big fan of her original Fruit and Nut Crunch granola for several years—I take it on the road with me.
The new variety has a hint of (unsweetened) coconut, too. Made with organic rolled oats and pecans and sweetened with organic maple syrup (but not too sweet), it's free of trans fats and refined sugar. For a health-conscious geezer like me, this food is a wonderful and healthy treat.
Traci's Gourmet Granola is at the Grand Lake Farmers Market just about every week, and Traci herself is usually there, too, handing out samples and engaging warmly and enthusiastically with her happy customers.